The Lavender Museum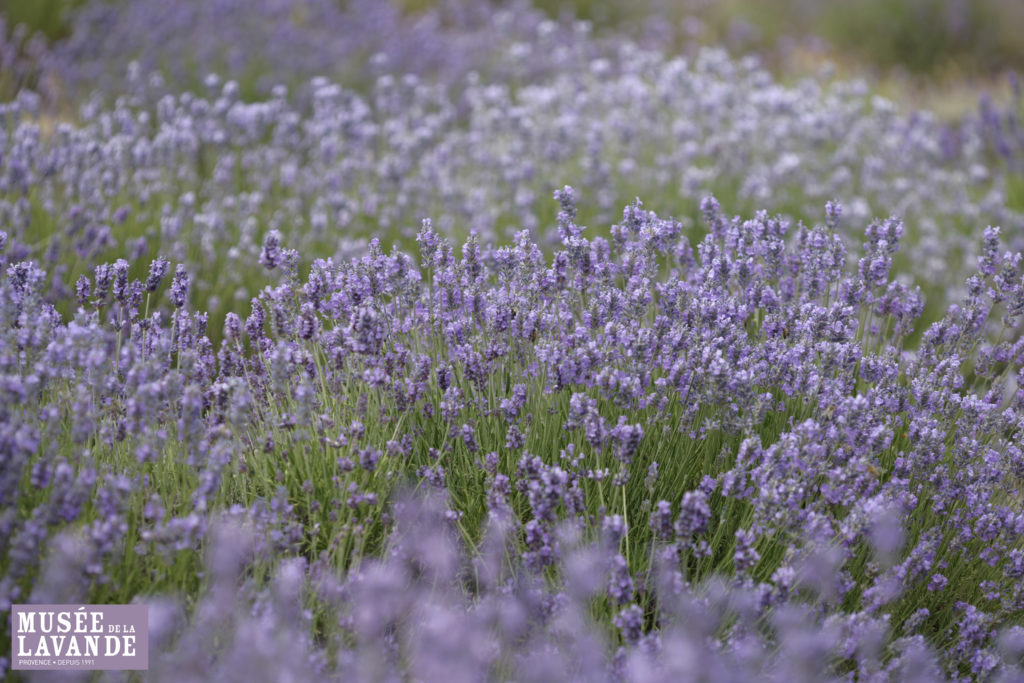 The Lavender Museum was founded in 1991 in Coustellet, in a traditional farmhouse at the heart of the Luberon regional nature reserve. Entirely dedicated to fine lavender, it's a lively, fun and educational place that will surprise you. It features 2 films, audioguides in 10 languages, a plethora of activities, and, of course, unique collections: amongst these, the collection of red copper stills from the 16th-century to the present day is particularly impressive. All of this makes for an interesting visit, during which you'll discover the history of this legendary Provençal plant, the techniques used to cultivate and distil it, and all its age-old qualities; qualities that have brought it to play a major role in aromatherapy and cosmetics today.
The museum is an extension of the Lincele family's 330-hectare lavender farm, "Le Château du Bois". Built in 1820, this farm is located in Lagarde d'Apt on the high plateaux of Albion, at 1100 m altitude, between the Luberon and the great giant of Provence, Mont Ventoux.
The museum therefore offers a wide range of high-class cosmetic and health products under the registered trademark Le Château du Bois®. These are based on essential oils and fine, 100% pure lavender from Haute Provence, with its own apellation (AOC): Floral waters or hydrolats from the distilled water, natural perfumes, relaxing massage oils, pure plant soap, bath cream, lotion, gel, etc., as well as products for the home (candles, incense, etc.), infusions, herbal teas made of 100% fine lavender flowers, flowers in sachets, lavender bags, lucky charms to hang in wardrobes.
Maison de la Truffe et du Vin (Truffles and Wine House)
In a 17th-century mansion at the centre of Ménerbes lies a veritable treasure trove of wines: the whole range of AOC Luberon, Ventoux, Pierrevert, sold at the property rate since the house regularly hosts tasting sessions. The museum area displays a collection of ancient documents and features an interactive platform that'll teach you just about everything there is to know about truffles.
There's also a bookshop, a shop, fresh truffles, a wine bar, and a restaurant serving truffle dishes in the garden, with fantastic panoramic views on the Luberon.
Make sure you check the website's online Agenda (to find out about tasting workshops, exhibitions, truffle meals, concerts, parties).
Château d'Estoublon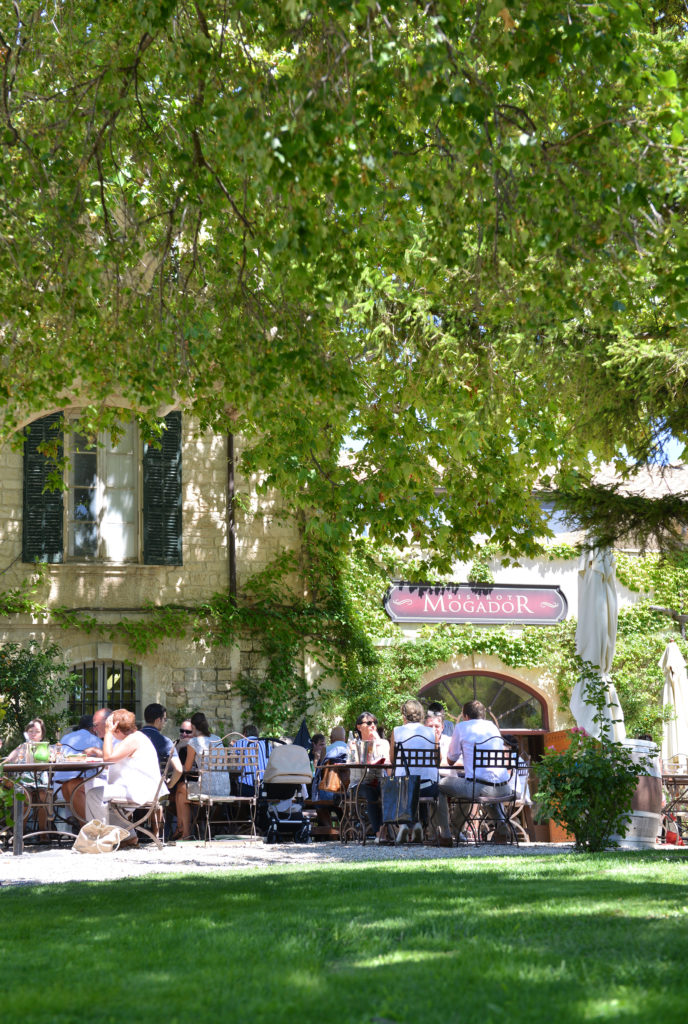 Located at the heart of the Alpilles, between Fontvieille and Maussane, Château d'Estoublon is a very special place to visit, set amid breathtaking nature in a truly unique landscape.
This 18th -century Provençal mansion still exhales the riches and romance of its past, with its rose garden and olive orchards, its vineyards and vast parkland with ancient trees and all kinds of plants.
The Boutique shop features a large deli section, selling the estate's range of olive oils and wines along with refined gastronomic specialties.
Bistrot Mogador serves food and drinks in the estate gardens or in the old cellars, with a menu and specials based on an aromatic palette of the estate's oils and wines.
Château d'Estoublon is also a fantastic venue for weddings and events; you can host any kind of gathering at Château d'Estoublon.
Boutique – Bistrot – Park and Gardens – Children's playground – Guarded car park with 200 spaces – Disabled access.
Corkscrew Museum
Musée du Tire-Bouchon (Corkscrew Museum) is located right at the heart of the Luberon, at the foot of the village of Menerbes. Set in the peaceful Domaine de la Citadelle, one of the region's top wineries, it displays over 1200 items dating from the 17th century to the present day.
This unique collection takes you back through the centuries and across the world as you discover all kinds of corkscrews, from the very first hand-forged steel corkscrew to works of art crafted of solid gold, ivory or silver.
You can also visit the estate's cellars and buildings, as well as its botanical gardens – and, of course, sample its wine.
Chocolaterie Castelain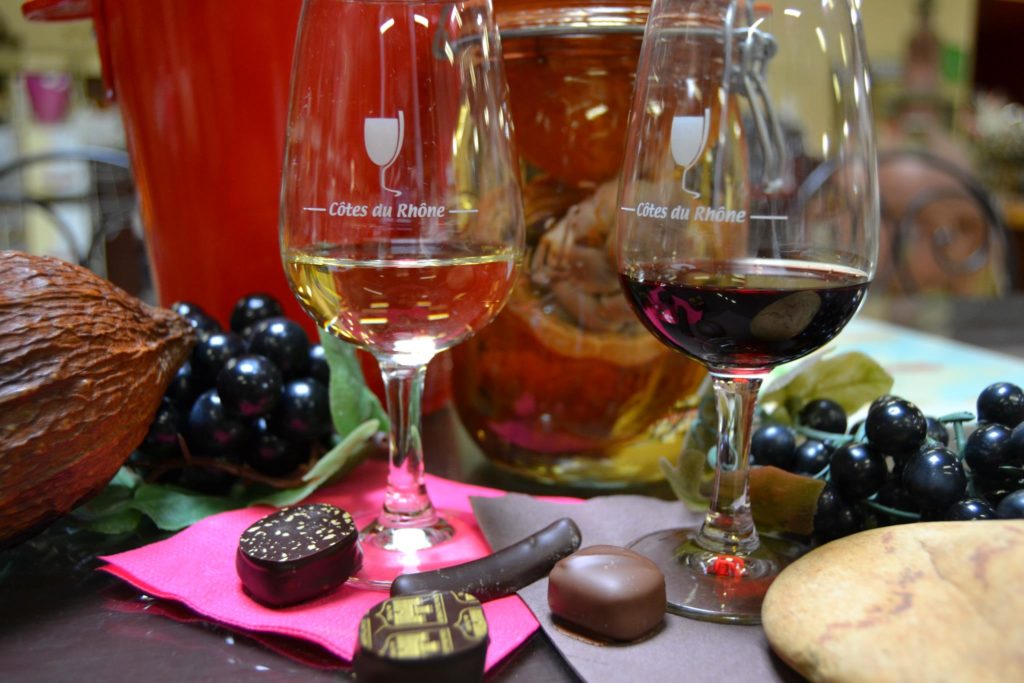 Bernard Castelain founded his chocolate factory in 1994, at the heart of the famous Châteauneuf-du-Pape vineyard in the Vaucluse. In creating his first chocolate, 'Palet des Papes' (Pope's Palate), he sought to find the perfect balance between dark chocolate and the Marc wine of Châteauneuf du Pape so as to come up with a chocolate worthy of the greatness of this world-famous vineyard. Quality being the ruling factor here, the chocolate factory produces high-end chocolates every day, selecting the top raw materials and adding its wealth of expertise in the art of traditional chocolate making.
You can visit the chocolate manufacturing workshop as a family and enjoy a free tasting session. There's also a video viewing area where you can learn all about cocoa cultivation and the 1st stages of bean processing in various languages Fr. Engl. Deu. It. Esp. NL.
The Chocolaterie features a range of different attractions:
workshop introducing the pairing of wine and chocolate: learn how to blend wines and chocolates
chocolate bar: ice-creams and macaroons, for a break and a sweet treat
free tastings of Vallée du Rhone wines, chosen strictly at random by the selection committee.
childrens' activities, treasure hunts, quiz (Fr, Engl, Deu, Esp)
The shop boasts a wide range of delicacies comprised of the local specialties and the Castelain collection.
Epicurium
Located in Avignon-Montfavet, Epicurium is a whole journey of discovery, showing you how plants go from seed to plate, with a permanent exhibition and gardens that continuously evolve with the seasons.
The tour begins with a sensorial and interactive exhibition about fruits and vegetables, with films and fun activities to boot. The route then goes through about 9,000m² of gardens (vegetable garden, orchard, greenhouse) devoted to the diverse varieties of vegetables cultivated: a vivid demonstration of the wealth of nature. In the orchard, a beehive is displayed behind glass screens, so that you can watch a colony of bees close-up… without getting stung!
Suitable for all ages, Epicurium is a fun-filled discovery centre, ideal for a relaxing outing with your family or friends.
Picnic area, free parking, shop, accessible to people with reduced mobility;
Guidebook for children in the form of a quiz;
Free entertainment during the visit.