After Rome, here is Arles!  The Roman heritage monuments of Arles are unique, they appear on every street corner; amphitheater, Roman theater, baths of Constantine, cryptoportico, cloister, the Alyscamps cemetery…  The entire historic city center is listed by UNESCO as part of our world heritage.
The museums of Arles, true showcases, are well worth the visit: the Arles archaeological museum (Musée de l'Arles antique), exhibits, in a contemporary building, the city's archaeological collections, the Réattu Fine Arts Museum is housed in the former Grand Priory of the Knights of Malta, the "Camargue museum", illustrates the relationships between man and nature as portrayed through activities specific to the delta of the Rhone River, from the 19th century until today.  the Arles Vincent Van Gogh Foundation pays tribute to the Dutch master and to major contemporary artists…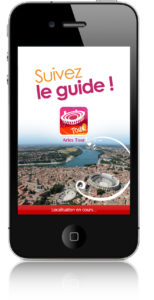 To discover Arles just head for the Tourism Office!
There you can purchase the "Pass avantage", (valid for 6 months to visit 6 monuments and 3 museums) or the "Pass Liberté (valid for 1 months to visit 4 monuments, 1 museum and the Réattu Fine Arts Museum).
You can also find there advice for your stay, theme visits for all types of visitors, your tickets for scheduled activities, information on how to use the mobile application Arlestour… 
EnregistrerEnregistrer
EnregistrerEnregistrer